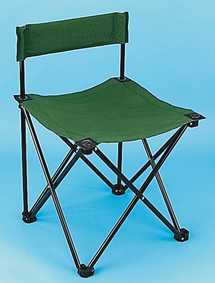 This clever portable chair has remarkable strength yet is compact and comfortable. It has a full
size comfortable canvas seat measuring 1994 square, at an ideal 1894 off the ground, yet
folds away in seconds to fit into its own compact, lightweight nylon weatherproof carry-case. The Easy Chair is
weatherproof, stain resistant and easy to clean.