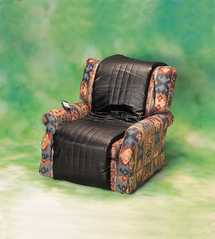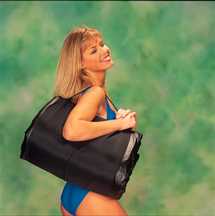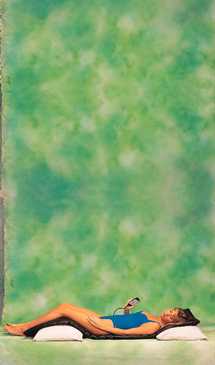 A few years ago we featured one of the first full-body massage mats, then priced at several hundred pounds. Today were delighted to tell you this luxurious relaxation technology is offered for under a360! Just over 178cm (7092) long by 46 x 2.5cm (1894 x 1), the Wellcare Massage Mat is an instant passport to soothing stress relief and muscular relaxation wherever you may be 97 at home, at work, even while away on business trips or holidays. Simply unroll the mat out of its compact carry case, lay it on a bed, recliner or sofa (even over a comfortable upright chair) and plug into a power socket. Five transducers, strategically located along the full length of the mat, target your key tension areas 97 shoulders, lower back, hips, thighs and calves 97 delivering a
smooth, powerful massage action to each. For your convenience, massage is controlled from a hand-held remote, permitting you to concentrate on specific
areas, adlust intensity and speed, and also activate an auto-stop function (after 15 minutes) should you fall asleep or lose track of time. Mains adaptor
included.